Pets, pets, pets! Pets everywhere (sort of). At least in this house, and beyond!
Let`s see, currently we`ve got a dog, a cat, and 2 fish. We used to have the sweetest horse ever, but age eventually caught up with him. I`d love to get a bird sometime!

Dogs - Louie (beagle). Cat - Blacky. Fish - Tor (short for Tornado) and Fwish (both bettas). Mattie also has two fish (both unnamed) and we each have a dwarf hamster (mine - Cloud Puff, his - unnamed). We just recently lost our 3rd dwarf hamster, Kero. Our horse was Jay (quarter horse). We have also lost our other dog Ayla (dachshund).
I love horses, so Jay will always be one of my favs, but I also love Blacky. The dog is just there, and can get quite pesty at times!! Grrrr...! And I still say that my grandparents` dog Coco is mine! *wink*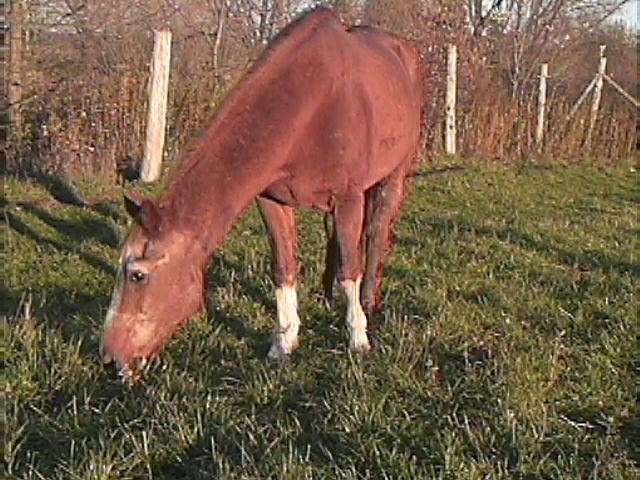 This is a pic of Jay, our horse. He was such a sweetie!